BPW is organised by the development banks in Berlin and Brandenburg. Investitionsbank Berlin and Investitionsbank des Landes Brandenburg are the organisers of the initiative.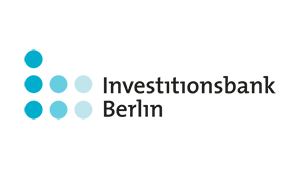 Service offer for Berlin!
The financial support of promising business ideas
The support of new, innovative technologies
The creation and safeguarding of high-quality permanent jobs
These are three central concerns of Investitionsbank Berlin.
Especially important: We want to make you fit for the future! That is why we organize the Berlin-Brandenburg Business Plan Competition. In addition, a wide range of regional, national and European business development services are available to you.
You want to start a business? "Berlin Start", our special program for start-ups, with loans of up to 250,000 euros is your first choice. If your financing needs are not so great, but you want the process to be quick and unbureaucratic, our microloans of up to 25,000 euros are a good option for you. Last but not least, we offer grants as initial start-up financing through the "GründungsBONUS" program.
For established companies in the growth phase, IBB offers the "Berlin Kredit" program in addition to other products. This primarily provides funding for small and medium-sized companies that are already established in the market, as well as for freelancers. However, IBB also has suitable products available if companies have temporary liquidity problems and need to stabilize.
Service and cooperations
In addition, IBB supports numerous institutions that contribute to Berlin's economic development. These include, for example, IBB Business Team GmbH, where IBB's coaching and consulting services are bundled.
Investitionsbank des Landes Brandenburg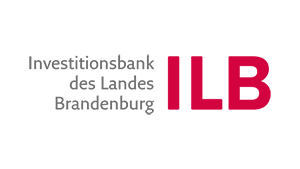 Those who would like to become self-employed in Brandenburg with a business idea will not be left alone in the process of realisation. We support with free advice, qualification offers and financial support:
Qualification and further training for setting up a business
(Further) development of the business model
Financing of operating resources (e.g. rent, warehouse)
Investment in business premises (e.g. acquisition, conversion and expansion)
Investment in operating equipment (e.g. office equipment, production facilities)
Financing of personnel expenses and personnel development
Introduction and further development of innovations (products, services, technologies)
Research and development
Internationalisation (e.g. participation in trade fairs, consulting for market development)
Company takeovers (company succession)
Measures to increase energy efficiency
Financing with equity capital (venture capital)
The ILB offers customised funding and financing options in the form of grants, loans, guarantees and venture capital.
In addition to financial support, our business start-up initiatives Business Plan Competition Berlin-Brandenburg (BPW) and German Start-up and Entrepreneur Days (deGUT) offer support in the development of business concepts, knowledge and advice on the subject of business start-ups, as well as an extensive network in Brandenburg.
We provide comprehensive advice free of charge!
Funding advice
Babelsberger Straße 21 | 14473 Potsdam